Due to rising COVID-19 cases, our lobby will be available by appointment only beginning on 12/28/20. Call us at 918-712-9292 to request an appointment time. Our drive-thrus will be open regular business hours.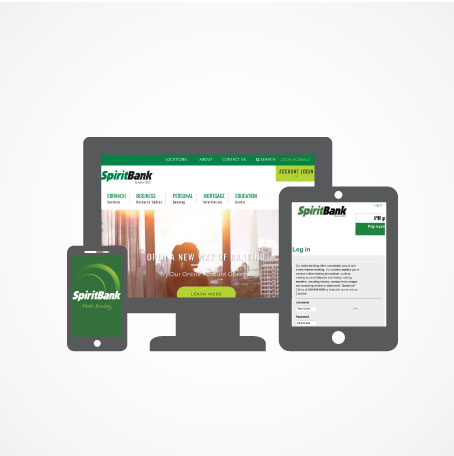 We encourage you to use SpiritBank's digital tools and other resources for 24/7 account access.
For our consumer customers:
You can access your accounts online or by downloading our mobile app* (if you download the app directly from your app store, there will be instructions on how to enroll). If you have not already signed up for internet banking, you can enroll here. Using this tool, you can make payments, view transactions, check balances, find an ATM and more. It's easier and faster (in most cases) to manage your account digitally.
You can also call our 24-hour line at 1 (800) 352-1171 to access your financial information.
For our business customers:
If you are not already signed up for internet banking, please contact our Commercial Client Services Team at 1 (877) 327-7660.
Finally, we understand that there may be instances where customers find themselves facing financial difficulties. We encourage customers who may be impacted to reach out to discuss how we might be of assistance.
These developments will be closely monitored for the health of our customers and employees during the coronavirus crisis. We appreciate your understanding.
Your friends at SpiritBank
*Carrier message and data rates may apply.