Bruce Schultz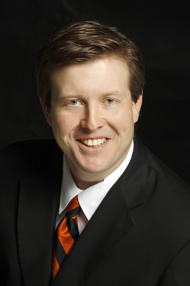 10441 S. Regal Blvd.
Tulsa, OK 74133
Office: (918) 293-2798
Cell Phone: (918) 688-0663
Fax: (918) 746-0993
NMLS#: 451149
With over 18 years in residential mortgage finance, Bruce Schultz has assisted hundreds of customers in attaining their goal of becoming a homeowner.
As a third generation native of western Oklahoma cattle country, Bruce was raised with a strong work ethic and it has stayed with him as he makes working hard for his customer his first and foremost duty. He is a graduate of Oklahoma State University with a bachelor's degree in Economics, which gives him a unique insight into the changes in interest rates in the overall economy and its influence on housing affordability.
Bruce believes that being active in the mortgage banking industry gives him the resources and insights to bring both more choices and better service to his customers as he stays ahead of the curve in this changing industry. He is a member of the Oklahoma Mortgage Bankers, Oklahoma Bankers and American Bankers Associations as well a member of the Oklahoma State University Alumni Association.
Bruce currently sits on the ABA Mortgage Markets Committee where he's been a member since 2009. The Mortgage Markets Committee, made of up bankers from across the country, works to establish the ABA's positions on different regulatory and legislative issues related to home mortgage lending in the advocacy of keeping a healthy system of home financing available in the U.S.
Bruce is also a member of the SpiritBank Ambassadors where he participates on the state level to advocate for policy and legislation designed to bring economic growth to Oklahoma and brighten its future for the coming generations.
Bruce and his wife Julie live in Tulsa with their two children Abbie and Alec.
Applicants must be 18 years or older in order to apply for a loan.